Where am I?
Who are these people?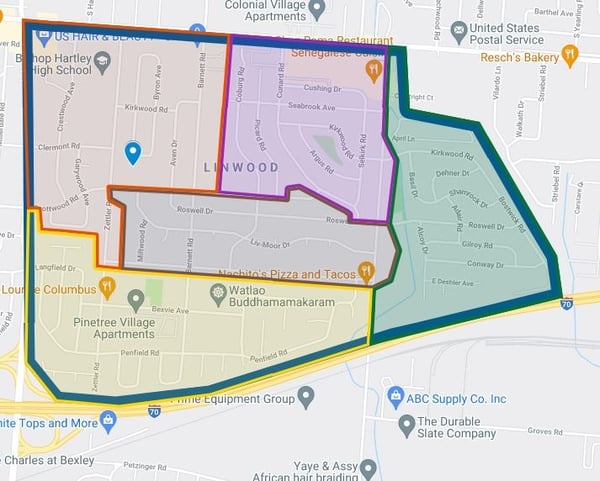 The Berwyn East Civic Association was established in 1989. In 2004, BECA merged with the Berwyn East Blockwatch organization to form an even stronger union dedicated to civic issues and crime prevention. Berwyn East is home to community anchors such as, Bishop Hartley High School, which opened in 1957, TAT Ristorante di Famiglia at the corner of Livingston Avenue and James Road, which opened in 1978 and the landmark Watlao Buddhamamakaran, a Buddhist temple with a presence on Bexvie Avenue since 1987.
Barnett School was built in 1964 and closed in 1977. It reopened as Barnett Recreation Center. The recreation center continues to be an anchor in the community. Notably, in 2007, a sprayground was added and in 2018, members of the Columbus Blue Jackets completed installation of a new playground.
Both Scottwood Elementary and Johnson Park Middle School were built in 1958 and are still open as public schools.
Please read this disclaimer ("disclaimer") carefully before using BerwynEast.org website ("website", "service") operated by Berwyn East Civic Association ("us", 'we", "our"). The content displayed on the website is the intellectual property of the Berwyn East Civic Association. You may not reuse, republish, or reprint such content without our written consent. All information posted is merely for educational and informational purposes. It is not intended as a substitute for professional advice. Should you decide to act upon any information on this website, you do so at your own risk. While the information on this website has been verified to the best of our abilities, we cannot guarantee that there are no mistakes or errors. We reserve the right to change this policy at any given time, of which you will be promptly updated. If you want to make sure that you are up to date with the latest changes, we advise you to frequently visit this page.